Download YOUR Free Guide To Start Feeling Better Today
Would You Like To Talk With Us First?
Choose which one works best for you…
El Paso: The Truth About Physical Therapy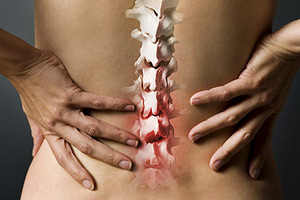 Have you been told you need surgery?
Are you tired of taking pain medication?
Have you had physical therapy that did not fix your pain?
Have you had a nagging pain that keeps you from your day to day activities?
Do you have back or neck pain that kills you at the end of the day?
Are you putting up with pain that stops you from keeping up your active lifestyle?
About El Paso Manual Physical Therapy
We are El Paso Manual Physical Therapy, in El Paso, Tx. You're in the right place with our high skill level, you will get better in fewer visits than other typical physical therapy practices. Our one-on-one treatments ensure that your condition is thoroughly examined and treated. You will likely be shown how to do exercises to improve strength or flexibility, but we will not waste your time or money on multiple physical therapy visits to do something you can do on your own.
Physical therapy is referred to as the treatment of injury, deformity and diseases through various non-invasive techniques like massages, heat therapy and exercises instead of drugs or surgery. This treatment concentrates on fitness, health, and overall well-being to restore functions of the body and promote healing. Physiotherapists, or physical therapists, are professionals who help the patients recover from incapacitating physical conditions by assessing their motor functions and studying their medical history. Through therapy they can assist in enhancing the patient's coordination and balance, improve their muscle strength and increase their range of motions.
Advantages Of Undergoing Physical Therapy:
Reduces Recovery Time:
Physical therapy reduces the time taken to recover from certain physical conditions, which is like a boon for many patients. Injuries in the ligament, muscle or joint makes the body part stiff and painful and without proper therapy exercises, it can take a lot of time to restore full mobility in the affected region. Once the patients get adapted to the exercises, they find it easier to do and regain their flexibility and strength. El Paso Manual Physical Therapy assist you in doing the correct exercises.
Helps In Improving Functionality:
Therapy is particularly helpful for patients who suffer from physical impairments or recuperate after a stroke and lose some amount of movement and function. El Paso Manual Physical Therapy aids to reinforce the weakened areas of the body and enhance balance and mobility. Even though, in stroke, therapy isn't a substitute for a physician's care yet when combined with conventional treatment, patients can significantly alleviate their health issues.
Regains Normal Capabilities:
Physical therapy is an effective treatment for many patients since under the direction of a professional therapist; patients can regain most of their original functions and even make a full recovery. It is particularly effective for patients who suffer from chronic pain such as neck pain, lower back pain or shoulder pain.
Alleviates Mental Health:
Massages are great for mental health as well. Nowadays, psychiatrists' advice therapies to the patients who suffer from depression, anxiety and different mental conditions. Therapy massage relaxes the body and lowers the blood pressure which is a proof that it physically distresses the body which, in turn calms the mind. A massage therapy is usually accompanied with aromatherapy and relaxing music that can make the experience more soothing.
Decreases The Threat of Injury:
Though playing outdoor games or picking up heavy items in the house seem safe, these day to day activities can lead to injuries due to irregular movement, strain on muscles or stress on joints. Physical therapists are specialists who know how the body functions hence, they can design customized treatment programs to ease the pain from injury and also, offer advice to prevent further injury.
Eases Age-related Issues:
As people age, they tend to develop medical conditions such as osteoporosis or arthritis or even have to go for a joint replacement but, physical therapy can efficiently keep older patients fit, flexible and more mobile.
Overall, physical therapy is proven to assist people across all ages who suffer from various medical conditions, injuries or illness that restricts their normal ability to move. However, in case of any physical disability, it would be advisable to consult with a doctor to make sure that therapy is safe for that particular condition.
El Paso Manual Physical Therapy offers its services at East and West locations.
Years of education and experience is what sets us apart.
Our manual physical therapy sessions will have you feeling better.
If you're tired of constantly feeling the pain, let us help get you back on track.
Dr. David Middaugh is a well respected PT Doctor in El Paso, Texas.
Our staff is here to help with all your questions.
What our clients say about us
"I recently finished a 7-month physical therapy treatment with another therapist. Following that treatment, I still had serious pain in my shoulder. I visited David, and after 2 hours of a thorough body assessment, he immediately found a serious issue that my previous physical therapist had missed (weak upper trap muscles). His recommended exercises have relieved my pain, and strengthened my muscles to prevent continued pain."
"I began physical therapy for my knee with Dr. David Middaugh & have been pleased with his care & thoroughness, and that it immediately helped relieve some pain. He was very careful in how he treated me & fully explained my condition & the treatment before doing anything. He also gave me some helpful home exercises which have helped me very much."
"I recently injured my neck and after two visits, Dr. David Middaugh was able to restore my range of motion. He taught me exercises that I needed to do as well. I was impressed by his thorough evaluation and professionalism. As a nurse practitioner, I feel very comfortable recommending him to my patients!"
"I can't emphasize how much better I feel and greater range of motion- thanks!!!!!"
"If anyone ever needs any kind of physical therapy, I HIGHLY recommend David Middaugh. He not only has helped me recover from an injury, he's also helped me understand exactly what was wrong to prevent it from happening again. He's very thorough and informative. Best part is that he comes to your home on your time."
"Dr. David Middaugh was able to get me back to where I needed to be within a couple of weeks. His expert advice and great therapy sessions allowed me to feel relief in no time. The fact that he will go to you and work around your schedule is just another reason why I would highly recommend anyone needing therapy to giving him a call, you won't be disappointed."
"My pain has subsided substantially but most importantly the need to take pain medication has decreased substantially. I am able to move more freely and to sleep soundly."